We are delighted that you have dropped into our website. Whether you are a parish member or a visitor you are most welcome. Our  Group of Parishes is comprised of four churches  which is part of the Church of Ireland and comes under the leadership of Archdeacon David Huss.
Our Aims and Vision
Christ centred, bible based and mission minded.
Built on prayer and the word of God
Relevant to all people from all backgrounds, there are no age limits and no dress code
Proclaiming the love of God through developing the community and serving others
Everyone is made most welcome.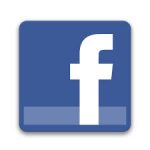 Find us on Facebook