You can view all of our online services on our YouTube channel. A few might appear here too:
17th March 2020 St Patrick's Day service (our first ever online service!!):
Our Recorded Telephone Service is updated weekly and can be accessed by phoning 074 9710199 (00353 74 9710199 from outside the Republic of Ireland).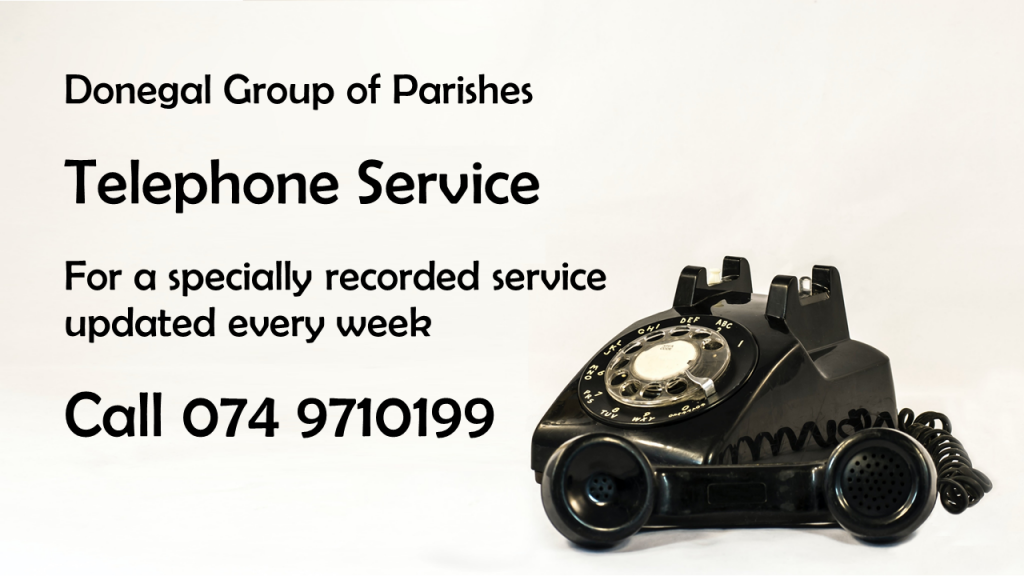 —
CHURCH SERMONS:
15th March 2020 John 4:1-26 Africa, Coronavirus & John 4 (David Huss)
1st March 2020 Matthew 4 :1-11 Jesus & the Devil ( David Huss)
23rd Feb 2020 Matthew 17 :1-9 Transfiguration (David Huss)
16th Feb 2020 Matthew 6:25-34 Do not worry (Sandra Ross)
9th Feb 2020 Matthew 5 : 13-20 You are the light of the world (David Huss)
2nd Feb 2020 Matthew 5 :1-12 Jesus' Manifesto (David Huss)
26th Jan 2020 Matthew 4:12-25 A home in our hearts (Bishop Andrew Forster)
19th Jan 2020 John 1:29-42 Jesus's Early Ministry (Nuala Dudley)
12th Jan 2020 Matthew 3:13-17 The Baptism of Jesus (David Huss)
5th Jan 2020 1 Corinthians 15:58 motto for 2020 (David Huss)
22nd Dec 2019 Luke 2:8-14 The Angels' Song (David Huss)
15th Dec 2019 Luke 1:57-80 Zechariah's Song (Sandra Ross)
1st Dec 2019 Isaiah 65:17-25 New heavens and new earth (Nuala)